sound & music
bands & singer
powerpunkgrrrlz
– {pro-}feminist punk –
we are a (pro)feminist/anarchist band from berlin. we play something between punk and hardcore. loud, dirty and always angry. just awesome GRRRLZ-Violence.
tall as trees
– screamo –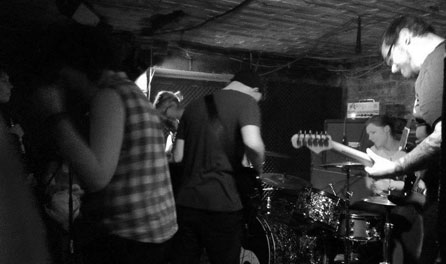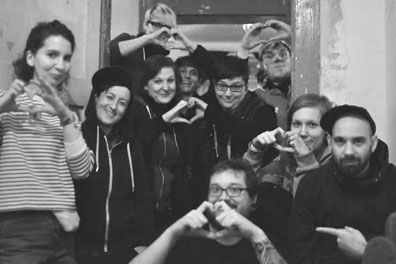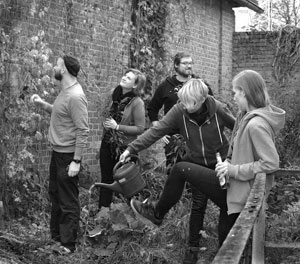 Five people in love with food, coffee and music.
loipe
– postrock/stoner –

babsi tollwut
– Rap –

lady lazy
– rap –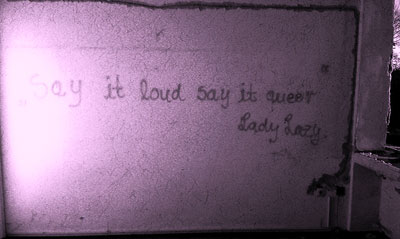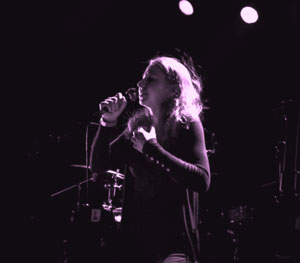 Lady Lazy ist eine junge, queer_feministische Rapperin aus Berlin. Erst seit kurzem in der HipHop- Szene aktiv, hat sie festgestellt, dass die text-lastige Rapszene zwar ein riesiges politisches Potential besitzt, aber gerade deutschsprachiger Rap – selbst in der linken Szene – immer noch stark männerdominiert ist und weibliche und auch queere Perspektiven nicht zulässt bzw. unsichtbar macht.
Rapper_innen, die diese Sichtweisen aufbrechen und dem MachoRap queere und_oder feministische Ansichten entgegenstellen, sind zwar aktiv_istisch unterwegs und kritisieren sexistische und homophobe Texte und Handlungen, werden gerade im Mainstream und von Adressat_innen aber weder gesehen noch gehört.
Lady Lazy hat da für sich nur eine (oder viele?) mögliche Lösung gefunden: mitmachen, selber machen, sichtbar machen, teilnehmen, mehr werden, viele sein, solidarisch sein, auftreten, sich den "Mackern" entgegenstellen, einerseits die HipHopSzene für Frauen und queers öffnen, andererseits die queer_feministische Szene für HipHop öffnen, kurz: Was die können, können wir schon lange und es wird Zeit, dass das auch endlich gehört und gesehen wird!
A Thousand Yellow Daisies
– acoustic slow core –
Giorgia Job
– Italian Folk –
dj_anes
paris aus hilton
– deephouse/techhouse | tour de farce –
female:trashure
– trash –
extras
special-acid-floor
*srprs yrslf*